TEXAS REFINERY CORP
In Business since 1922, TRC Products Stand The Test Of Time
Manufacturing of superior quality products officially began in a tin barn on the north side of Fort Worth, Texas. The small two-man operation was founded on the policy of doing business by the Golden Rule. This combination of integrity and superior quality products has caused the company to grow phenomenally into the industry leader it is today. With a state of the art manufacturing facility combined with highly qualified Lab Technicians, and an outstanding Sales Force and Management Team, TRC has come a long way from that little tin barn. Still owned and managed by the Pate Family, we can offer our customers something few can deliver, a history of success.
THE FOUNDING FAMILY
TRC, A Rich Family History Since 1922
It was early in the Roaring Twenties when A.M. Pate Sr. and Carl Wollner founded Panther Oil and Grease Manufacturing Company, known today as Texas Refinery Corp (TRC). The dream of these two young men became a reality on September 9, 1922, when the company received its charter from the State of Texas.
Chris Pate
CEO & Chairman
A.M. PATE, III
Former Chairman of the Board
A.M. PATE, Jr.
Former Chairman of the Board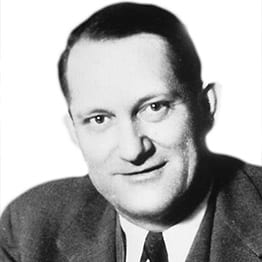 WORDS FROM OUR CEO
The History. The Quality. The Difference.
For over 90 years, Texas Refinery Corp has always been a family. Having one family in ownership since the beginning has provided continuity and stability. The one constant throughout the years has been the Pate family and their commitment to honesty, integrity, leadership and producing quality products. As a 4th generation owner, I have a great admiration and appreciation for the history of my family and this great company. I also understand and accept the enormous responsibility that comes with carrying on the tradition while adapting to changes in our industry and the global market.

I believe the PEOPLE of TRC make the difference. Their devotion, attitude, perseverance and dedication to building relationships is what separates us from other companies. The trust we have in one another is unprecedented. From the quality that goes into our manufacturing process…to our dynamic sales force, we strive to provide the highest quality service and products in the industry.

We have built a brand new, state of the art manufacturing facility. With this new facility, our commitment to our employees, our sales force and valued customers alike, has never been stronger. We have invested in personal relationships for over 90 years and believe it is those relationships that will carry us another 90 years and beyond. The rich tradition continues…

Chris Pate

CEO and Chairman of the Board
Texas Refinery Corp