TRC EXECUTIVE TEAM
A Little More About The TRC Executives:
CHRIS PATE

CEO & Chairman

Chris Pate is a 4th generation owner of Texas Refinery Corp. His current positions are Chief Executive Officer and Chairman. Prior to joining TRC in 2010, Chris had a 20+ year career in finance/accounting and auditing which included property management, banking, mortgage banking and most recently as a CFO of an area hospital. Chris has been instrumental in building a management infrastructure that promotes communication and personal relationships. Chris lives by a simple philosophy, "Today I will do what others won't so tomorrow I can accomplish what others can't".
PATRICK M. WALSH

President

Patrick M. Walsh, President of Texas Refinery Corp and Affiliated TRC subsidiaries, has worked for TRC for more than 35 years. While at TRC, Pat has held numerous Management and Executive Level positions across various departments of the company. For 19 years, Pat successfully managed operations of Texas Refinery Corp of Canada Limited and Texas Refinery Corp Inter Continental, S.A. He serves as a member of the Executive Committee at TRC, and was instrumental in the construction of our state-of-the-art manufacturing facility in Mansfield, Texas. Pat directly oversees the company's Domestic Lubricant Sales and International Sales Divisions, as well as several other key departments. In addition to his role with TRC, Pat is an active member of the Board of Directors with the National Lubricating Grease Institute (NLGI).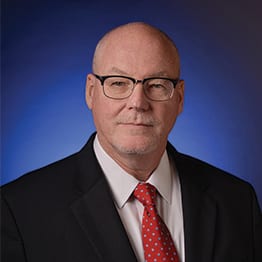 J.R. Hannan

COO & Senior Vice President

J.R. Hannan is Chief Operations Officer and Senior Vice President of Texas Refinery Corp and Affiliated TRC subsidiaries. Prior to joining TRC in 2013, J.R. had a successful 20-year career as a Certified Public Accountant. She has extensive experience in public accounting, including Big 4 audit experience with Ernst & Young, LLP; tax law and representation experience with Brown, PC; as well as private sector experience in both manufacturing, sales, and distribution environments. J.R. is a graduate of The University of Texas at Arlington. Since joining the TRC family, she has been instrumental in strengthening the Accounting Department, implementing new systems and procedures, and promoting teamwork, company-wide.  J.R. oversees the daily operations of multiple departments and affiliate companies.