Superplate II Thread Compound
SUPERPLATE II THREAD COMPOUND is a double duty tool joint compound which has been formulated to provide a superior level of performance for the increasing demand of today's drilling industry. This one product can be used throughout the entire drill string – – from the top to the bottom – – on drill collars, tool joints, and all subsurface drilling tools to 16,000 feet with straight hole drilling and 10,000 feet with deviated drilling.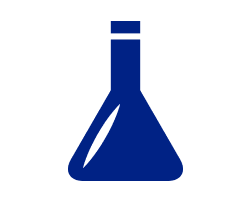 Advanced Additives
This new state of the art tool joint compound has been designed with the newest non-lead formulation technologies available. SUPERPLATE II combines a premium grade copper flake, amorphous graphite, rust and corrosion inhibitors along with other organic solids. And when combined, they act as one to provide the best protection possible.
For All Climates
SUPERPLATE II is also blended with low sulphur oils to ensure brushability over a wide temperature range. Because of its superior temperature capabilities SUPERPLATE II is the product of choice in all climate conditions. Hot or cold, SUPERPLATE II remains active in protecting against rust, corrosion and seizing of drilling equipment.
Lead & Zinc Free
Since SUPERPLATE II THREAD COMPOUND has no lead or zinc, it is safe for all drilling applications. And it works so well that those who use this superior product will be amazed that it's a lead and zinc free compound. And because of this it can be used in such delicate drilling applications as water well drilling.
Extreme Pressure Capabilities
SUPERPLATE II, even without lead or zinc, can stand up to the extreme pressures generated through the drilling process. In fact, this state of the art extreme pressure chemistry will prevent metal to metal contact by forming an armor-like shield between the two pieces of metal to significantly reduce wear and failure of expensive equipment.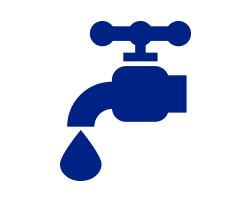 Water Resistant
The industry demanded a tool joint compound which would not wash out. And SUPERPLATE II has stepped up to the challenge. Its water resistant capabilities are second to none. Even in the presence of water, SUPERPLATE II remains tenaciously adhered to tools and joints, providing protection even in the wettest of environments.
Environmentally Friendly
Because of strict environmental regulations put on the drilling industry, Texas Refinery Corp. has seen the need to provide a joint compound that is safe for the environment yet performs properly. SUPERPLATE II contains no environmental damaging additives making it safe to use in environmentally sensitive areas. And even though it is environmentally safe, SUPERPLATE II, with its advanced additives, still works hard to protect equipment.