Food Machinery EP
FOOD MACHINERY GREASE EP is a robust food-grade grease formulated to withstand the harsh washdown and extreme conditions in the food industry.  It is formulated from an aluminum complex thickener, offers excellent load carrying capacity, high-temperature benefits, protection against shock load, high water resistance and has very good protection against corrosion.
NSF H-1 REGISTERED, and KOSHER/PAREVE AND HALAL CERTIFIED
FOOD MACHINERY EP is registered with NSF as an H-1 lubricant, allowing incident contact with food.  The product is also certified as Kosher Pareve and Halal. Any application where food contact might be possible would benefit from this outstanding product.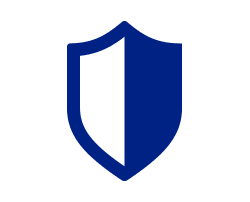 SUPERIOR RESISTANCE
FOOD MACHINERY GREASE EP protects vital parts in extreme conditions, not only by preventing water washout during cleanings, but also protecting parts when acidic components are present such as pineapple juice, tomato juice and more.  The tackiness of this product will help the grease to stay put, providing superior protection and helping to reduce grease consumption. FOOD MACHINERY GREASE EP performed exceptionally well in the ASTM D-1264 Water Washout Test, with only 2% maximum water washout.  Most greases on the market have a 5% washout loss rating, or higher. This will greatly benefit those in the beverage industry, such as bottling plants, and other high moisture applications.
EXTREME PRESSURE PROTECTION
Containing an advanced extreme pressure package, TRC's FOOD MACHINERY GREASE EP provides a cushion of lubricating film between metal parts and passes a Timken OK Load test at 50 lbs. minimum.  This helps prevent metal-to-metal contact and premature wear due to heavy loads. Staying put under the most extreme conditions, when other greases will not, helps FOOD MACHINERY GREASE EP provide equipment with the ultimate in protection and performance.
HIGH TEMPERATURE PROTECTION
FOOD MACHINERY GREASE EP offers high-temperature protection, where many other food-grade lubricants might fail.  The dropping point of the product is 500 degrees Fahrenheit, offering excellent protection for applications such as bakeries and other high-temperature applications in the food industry.  This product would also provide protection to ethanol plants, dairies, wastewater treatment plants, organic farms, etc.