Syntex 2700
SYNTEX 2700 is a synthetic gear lubricant designed for heavy duty equipment both on and off-road. SYNTEX 2700 comes in two weights, SAE 75W/90 and SAE 80W/140, that are both manufactured with an extremely high viscosity index (152 for the SAE 75W/90 and 148 for the SAE 80W/140). As a result, these heavy duty, extreme pressure gear lubricants not only offer superior low and high temperature performance, but also help to increase gear life due to the high film strength of the lubricant. SYNTEX 2700 is safe to use in limited slip differentials.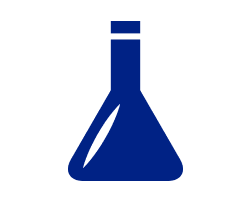 Enhanced Additive Package
SYNTEX 2700 is heavily loaded with high performance chemistry additives to prevent and control oxidation, rust, corrosion, foam and wear, affording the gear components and lubricant longer life. The complexity and depth of this additive package, ensures that gears and bearings are protected against a wide range of loads, speeds, and/or temperatures. SYNTEX 2700 ensures proper lubrication in the pinion bearings, differential channels, and upper gears. Gears and bearings are protected with an anti-wear package that rates at 70 pounds on the Timken OK Load test (SAE 75W/90) and 85 pounds on the Timken OK Load test (SAE 80W/140).
Withstands Heat
The high and low temperature performances of SYNTEX 2700, far exceed conventional GL-5 petroleum gear lubricants. SYNTEX 2700 is able to dissipate heat much better than most petroleum oils, requiring less make-up oil between oil changes. As operating temperatures increase, many conventional gear lubricants wear down and start to lose their ability to lubricate properly. SYNTEX 2700 helps eliminate any gear "freeze up" that may occur because oil degradation.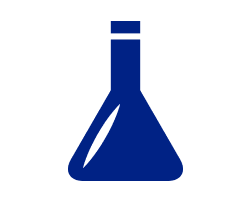 Resists Foaming
SYNTEX 2700 fights foaming by using higher levels of superior anti-foam chemistry than conventional GL-5 petroleum gear lubricants. Foaming allows metal to metal contact, heat build-up, and eventually gear box failure. SYNTEX 2700 eliminates ordinary foaming problems and reduces foaming in the toughest applications.
FE 75W/90 Meets Fuel Efficient Criteria
SYNTEX 2700 FE 75W/90 is a fuel efficient SAE 75W/90 offering a minimum 1% plus fuel savings due to optimized viscosity that reduces "drag" on gears and bearings while still offering superior protection to those same bearings and gears. The 1% plus fuel efficiency, compared to conventional SAE 80W/90, SAE 90 and SAE 75W/90 gear lubricants, per year for each vehicle can add up to significant savings for a company.