HYDRATE PLUS
HYDRATE PLUS is a wetting agent classified as a non-ionic surfactant that is designed to reduce the surface tension of water. HYDRATE PLUS changes the molecular composition of water, thus loosening water's natural tendency to bead. This enables the surfactant, water, and chemical it is mixed with to penetrate the task at hand. Surface tension is a basic characteristic between a liquid and a solid surface such as a plant.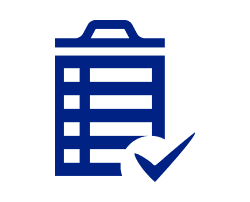 For Herbicides, Insecticides and Fungicides
HYDRATE PLUS provides a tremendous advantage to the Agriculture and Farming Industries. Applicators face certain problems such as beading, run off, and evaporation. All of these factors mean that the chemical is not able to effectively do its job. Certain plants have waxy leaves thus complicating the chemical mixtures' ability to penetrate. Many insecticides are contact killers with little or no residual so direct exposure is a must. HYDRATE PLUS will break the bead of tension for uniform application and quick penetration. It will stay on plants even with the waxiest of leaves.
Most pesticides are water resistant. HYDRATE PLUS allows pesticides and water to mix thoroughly while suspending the chemical in water. No separation means a good mix is being applied. When mixed, HYDRATE PLUS will help maintain a good mix aiding in holding chemical in suspension. Once contact is made on the plant, even with waxy leaves, the mixture will spread and completely coat the plant. This mode of action allows the chemical to completely coat a plant to aid in the effectiveness of contact killers such as insecticides and fungicides. The next step is to deeply penetrate taking herbicides deep within the plant for a more effective application.
Another very unique aspect is the cleaning power of HYDRATE PLUS. With HYDRATE PLUS as part of the mix even chemicals like atrazine that are notorious for clogging tank screens and nozzles, will spray efficiently with no plugging occurring. This means your most effective and efficient application occurs when you are using HYDRATE PLUS. *Please follow manufacturers' recommended mix ratios when mixing chemicals.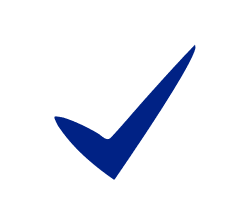 Non-Ionic
HYDRATE PLUS is not affected by the chemical bond between two oppositely charged ions. In other words, chemicals such as pesticides will not break down by positively charged or negatively charged atoms. A positive or negative charge can change the properties of certain chemicals, thus your application is ineffective. HYDRATE PLUS offers a neutral mixture that ensures you the chemicals and water are able to work in tandem to provide a uniform application.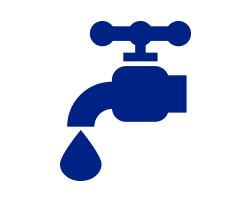 SUPERIOR ABSORPTION
When describing the surface tension of water, it is referred to as "dynes per centimeter." Water has a surface tension of 72 dynes per centimeter. HYDRATE PLUS will disrupt the molecular bond of water, drastically lowering the dynes/cm, thus forcing the bead of water to break down, sheet, and penetrate. The same holds true when HYDRATE PLUS is mixed with other liquids . . . herbicides, pesticides, fungicides, etc. HYDRATE PLUS allows chemicals such as herbicides and pesticides to absorb into the intended destination quickly with minimal beading and "roll off" and with virtually no evaporation. This fast acting, deep penetration greatly improves the effectiveness of the chemicals it is mixed with. The fast absorption rate has proven to aid in the fight against resistant weeds, removing excess water from golf fairways, and vastly improving rain proofing a chemical application.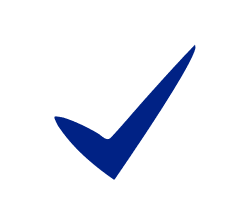 Non-Corrosive
HYDRATE PLUS is non-corrosive. This surfactant will not harm or wear equipment. HYDRATE PLUS will actually benefit spray equipment by reducing salt and mineral deposits on spray nozzles. HYDRATE PLUS will aid in the cleaning of nozzles and spray heads every time it is used. No special storage is required. This means no special storage and holding tanks are necessary. Also, transport need not be a concern because its non-corrosive properties allow this product to be as mobile as necessary.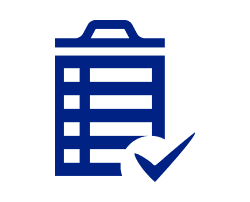 Designed for all Industries
Farming and agriculture both benefit from HYDRATE PLUS by allowing chemicals and water to work better on crops and trees. Firefighters will capture grass/brush fires more effectively by penetrating the fire quickly thus extinguishing the flames and preventing flare-ups. Much less smoke and toxic gases will be experienced as a result. Water puddles can be dispersed to allow absorption of water on golf fairways, walkways, and roads. Construction sites and quarries can see a reduction in the amount of water used to tame the dust for safety precautions. When used on dirt tracks for racing, you will see less water needed, less dust produced, and a greater track integrity. Some have seen HYDRATE PLUS be effective and efficient in dyeing mulch.
HYDRATE PLUS is a superior wetting agent that serves many functions such as a penetrant, a dispersant, a spreader, a sticker, and a rinse aid. It is designed for maximum effect. A little HYDRATE PLUS in the rinse of a car wash allows for quick sheeting of the water to help drying time and reduce water spotting.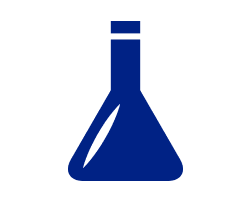 Concentrated
HYDRATE PLUS is a highly concentrated surfactant that greatly reduces the quantity of chemical needed for application. This means less usage of HYDRATE PLUS compared to crop oils while achieving better results. When mixing with other products, HYDRATE PLUS should be the last ingredient to be added to the final solution, unless otherwise specified on the chemical label. Average recommendations for mixing should typically be 1:800, but can vary from industry – * mixing ratio may vary depending on product or products mixed*