L S ENERGY SAVER
L S ENERGY SAVER GEAR OIL is a multi-purpose gear lubricant enhanced with an extreme pressure gear additive package and a friction modifier system. It is designed to offer enhanced lubricity and limited slip performance; in fact the L S stands for limited slip. L S ENERGY SAVER GEAR OIL is designed for use in manual transmissions only; not for use in automatic transmissions or torque converters.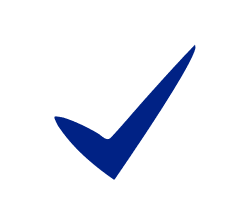 Limited Slip Performance
The additive system has gone through considerable testing. For example the General Motors Limited Slip Axle Test uses different sized rear tires to obtain a 10-15 difference in wheel revolution per mile. The Volvo Anti-spin Axle test is similar to the General Motors Test in that it uses two different sized rear wheels. This test is geared up to have 50-55 differences in wheel revolution per mile. The L-37 test has the gear oil placed in a differential and subjected to conditions of high-speed, low torque and to low-speed, high torque operations. The L-42 test covers a procedure where the gear oil is placed in a differential and subjected to conditions of high speed and shock loading.
Cooler Axle Running Temperatures
To test the ability of the oil to dissipate heat in the rear axles, the additive system was subjected to the modified Mack Power Divider Snap Test. Temperatures were then taken in the rear axles and compared to conventional GO-G gear additive systems. The L S ENERGY SAVER GEAR OIL additive system showed 7°F to 11°F cooler operating temperatures, indicating less friction on the system. Cooler operating temperatures helps to extend the life of the oil. For each 18°F drop in temperature, the life of the gear oil will double.
Improved Fuel Economy
In order to test the ability of L S ENERGY SAVER GEAR OIL to provide improvements in fuel economy, a steady state test was run using a loaded pick-up on a Chassis Dynamometer. The test experiment was performed in order to control all of the variables that are generated when trying to run economy testing. The results of the test showed that using L S ENERGY SAVER GEAR OIL can add between a 0.9% and 2.8% benefit in fuel savings when compared to a standard 80W/90 factory fill gear oil.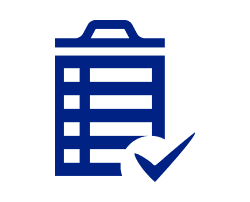 Versatile
L S ENERGY SAVER GEAR OIL is not only capable of handling Limited Slip differentials in some automobiles and light trucks, but it also can be used in the differentials of heavy mobile equipment such as trucks, buses, and various on-highway vehicles. L S ENERGY SAVER GEAR OIL also gives outstanding performance in off-road heavy equipment such as farm, construction, and mining equipment where extreme pressure gear lubricants are needed. Aside from mobile equipment, both on the highway and off-road, L S ENERGY SAVER GEAR OIL is capable of handling a wide variety of industrial uses and enclosed gear cases. These applications may include but not necessarily be limited to, the following: Power Dividers, Auxiliary Units, Gear Heads, Speed Reducers and Gear Boxes.